Toni Morrison's masterpiece told the truth about race, family, slavery and memory in the United States. Stephanie Powell Watts explores what the novel means to her – and to the world.
Y
Years ago, when I was a very young child, I watched with my parents the musical version of Cinderella on television. I don't remember much about the film, but I do remember the exciting moment when the prince searched for the original owner of the glass slipper.  To represent days upon days of shoe fittings, several disembodied stockinged single legs and feet, one after the other, appeared on the screen.  Each leg presumably a dismissed woman in the quest for the ideal one.  At some point in the montage, a dark-skinned limb flashed into the mix.  My parents looked at each other and my father said, "There's a black foot" and they both giggled at the sight.  I was years from understanding why that might be funny. 
More like this:
-        The film that showed a US in chaos
-        Why change is the key to a good life
Now I recognise that a black woman would always be instantly rejected by the white prince, her blackness an immediate disqualifier: no way she's the right girl – no way she's part of this story. I suspect that the filmmakers wanted to provide a token remembrance of the existence of black women, a reminder for viewers that the dark foot, an obvious synecdoche for a black woman, had not been erased.  This gesture, a small one for our time, may have felt significant to viewers then, but it is – then and now – an incomplete triumph and one that made my parents laugh for its naive silliness.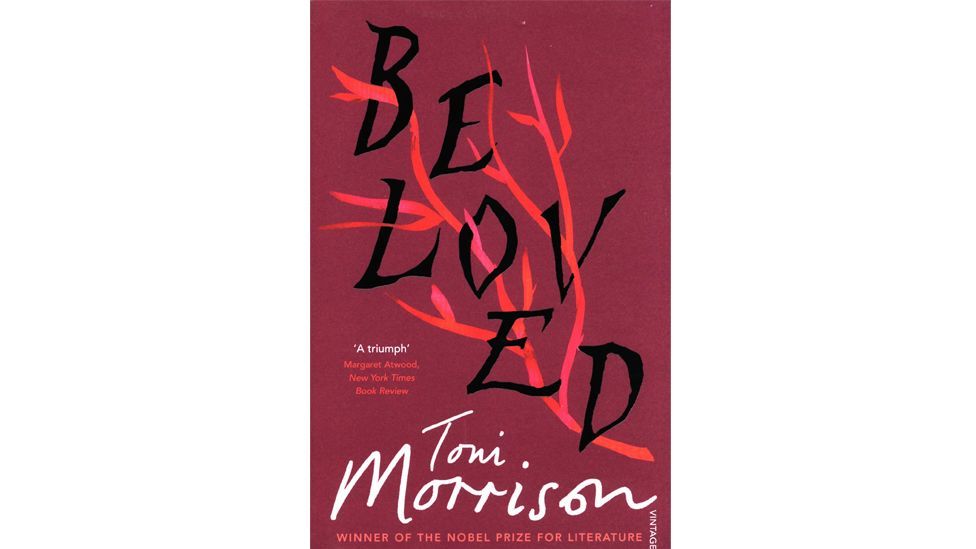 Toni Morrison's masterpiece was first published in 1987, and has since been read across the world (Credit: Vintage)
Storytelling in the late 20th Century meant that the female black body was at best peripheral or resigned to sidekick status, a half-present way of being in literature and film that became naturalised and even expected because of its ubiquity.  It feels trite to say that's all we knew, but that's all we knew.  Toni Morrison knew better, though.  In 11 novels she told stories of whole black women, not as footnotes, but the black woman as protagonist and at the centre of her own story. I read and devoured her first novel, The Bluest Eye, the story of Pecola Breedlove, who thinks that she will finally be loved if her eyes become blue.  I then read Sula, another kind of love story about two female friends coming of age twice: first as adolescents and later as mature women. 
Morrison did not write fairy tales, but her characters believe in the magic of the other world that abuts our own
But it was Beloved, Morrison's bestselling, award winning, and critically acclaimed novel that I read first and that awakened in me a hunger I didn't know I had. It turns out, I was hungry to read black women as complex characters. It is not hyperbole to say that I didn't know before reading Morrison that the kind of writing she did was even possible. If she could do it, then that must mean that black stories mattered, and by extension my own life and experience was worthy enough for print. I can't stress enough how monumental it is in a life for someone to give you the thing you didn't know you needed. 
"124 was spiteful" is the phrase that opens Beloved. Morrison's novel is set in 1873, after slavery ended, but is full of references, people and situations created by chattel slavery in America. 124 is the number of the house on Bluestone Road where Sethe, her youngest child Denver and her mother-in-law escape to from a plantation in Kentucky in the 1850s – to live perhaps not a good life but, in Sethe's words, to live one that was "simply not that other one". Sethe manages a mere 28 days of freedom before she is pursued and found by "schoolteacher" whose intention is to take her and her children back to the farm. 
Sethe knows that world, a world where "anybody white could take your whole self for anything that came to mind. Not just work, kill or maim you, but dirty you. Dirty you so bad you couldn't like yourself anymore. Dirty you so bad you forgot who you were and couldn't think it up." The death of even the potential for an authentic self because of a soiled and poisoned mind, was not a fate Sethe would risk for her children. She rebels in the only way available to her, and attempts to murder all four of the children, but succeeds in killing only the two-year-old toddler. Schoolteacher witnesses the murder and leaves Sethe behind, imagining that she is too crazy and too much trouble to bother capturing. Sethe buries her child, but she can afford to have only the word 'Beloved' engraved on the child's tombstone.
Beloved is a novel in three sections, each marked by a reference to the family home at 124, which is fitting, since home – the making of it, the need for it, and the foundations of it both metaphorical and literal – is at the heart of the story. In the first section, Beloved spends her childhood as a baby ghost moving furniture, changing the quality of light, generally interfering with the daily living of the members of the household. Yet Morrison's novel is not about her absence, but about the past she comes to embody. And embody she does. Paul D shows up at 124, and runs the ghost out of the house. But not out of their lives. Beloved returns, grown, "a fully dressed woman" and makes her way to 124.  
The author pictured at home with her sons in 1978 (Credit: Getty Images)
The second section includes the actual return of the murdered girl, now nearly 20, to the house, to Sethe and her surviving sister, and is the forward motion of the story. They do not suspect her identity at first. Paul D has seen plenty of "odd clusters and strays of Negroes wander[ing] the back roads and cowpaths from Schenectady to Jackson. Dazed but insistent, they search each other out for word of a cousin, an aunt, a friend who once said, 'Call on me'."  Beloved must surely be one of those "strays". Soon, however, the inhabitants of 124 come to realise that Beloved knows too much, and her presence in their lives is far from random.  Beloved is home. What happens to this family in the last section of the novel as the result of Beloved's return with all her pain and all her unresolved trauma and anger is the driver of the rest of this story, a trauma that stands in for the trauma of multitudes and generations. 
The story is told through flashbacks, with multiple points of view, and, when I read Beloved the first time I was like a pre-language baby reading it. I was willing to follow Toni Morrison's voice but only partly understanding the lyricism, the time shifts, the fractured language, and dream-like sequences. Morrison did not write fairy tales, but her characters believe in the magic of the other world that abuts our own, the permeable membrane of that world of spirit in constant contact and conversation with our usual plane of existence. Over years and many readings, I have acquired layers of her meaning and intention about family, slavery, memory, misogyny, and the persistence and insistence of the past. 
Tectonic shift
Beloved, a young woman, clingy and angry, reminded me of myself, both of us at the tail end of our adolescence, both needing something we couldn't name from our people, both looking for some damn body to pay attention. Morrison's stories of the honest struggle of living, of squalor and occasional abundance, of every kind of pain, did not centre on pathology or educating white readers, but on the characters' ability or not to successfully navigate their circumstances.  For Morrison's Beloved part of these circumstances are certainly structural racism and the legacy of slavery.  However, Beloved is the story of a family who negotiate their lives of accommodation and survival with pragmatism about what cannot be changed, with their great or limited resources as they are able, and as the situation demands. They get to be themselves carrying on like the individuals they are.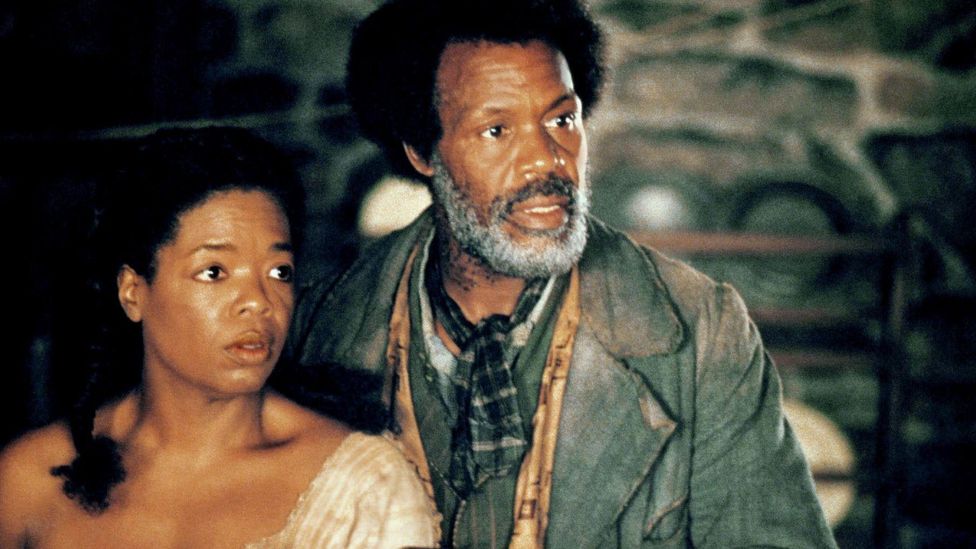 The 1998 film adaptation of Beloved starred Oprah Winfrey as Sethe, with Danny Glover as Paul D (Credit: Alamy)
Maybe this doesn't sound like a tectonic shift in literature, but it was a movement felt around the world. Toni Morrison's novels, her insistence on the humanity of her characters, her focus on their complex, fascinating, however ordinary lives, ushered in the work of other gifted writers like Gloria Naylor, Paule Marshall, J California Cooper, Octavia Butler, Toni Cade Bambara, Maya Angelou, Gayl Jones, Bernardine Evaristo, Edwidge Danticat, Jesmyn Ward and many, many others. Some of these writers were Morrison's contemporaries, but because of her success they could be seen or revisited with new engagement and appreciation. Now generations of students know Toni Morrison's name. Millions of people from all over the globe have read the work of the first black woman of any nationality to win a Nobel Prize.
Beloved was a reminder that no past goes unpunished, no past can be outrun
I'm a black woman born in the late 20th Century. I grew up with the idea that my life is only partly my own and I represent a people, and a history. Morrison's work reinterpreted the imperative that my presence insinuated. Yes, of course, there is an obligation to the ancestors, and of course, we need voices that uplift the community, but writers telling the truths about their characters can help to set us free. Through their unvarnished journeys, characters like Sula, Pecola and Beloved, make powerful claims on universality. It is hard to believe that there was ever a time when the universality of a black character's experience was news.  But there was a time, and it wasn't long ago, when we talked about black writers and female writers preaching to their choirs as if these were the only interested audiences, the only readers these writers might hope to engage. 
Toni Morrison saw something shimmering and important in her life-beaten characters. Through her ministration and care, the world got to see it too. Among Morrison's great gifts to us is the knowledge that by the light of the right attention, any of us can rejoice in common beauty of ordinary life, and finally be authentically and lovingly seen.
In 2012, Morrison was awarded a Presidential Medal of Freedom (Credit: Getty Images)
Beloved is a story about a family and the women trying to sustain it. But it would be remiss to not recognise this novel as the transformational story about the legacy of slavery that it undoubtedly is. Beloved the character is called to stand in for "black and angry dead", the millions lost in the Middle Passage voyage on slave ships across the ocean. In 1987, when Beloved was published, we avoided talk about race or slavery. It was all too embarrassing, too sad, too guilt producing, better to move on, things are better now so let's collectively forget. The animating idea then was that we are done with all that. In the 80s the Cold War between the US and Russia had ended peacefully. The wall dividing German had come down. No decade or time period is the same for everyone but there was a conscious spirit of moving forward and progress. No time to linger in the past. 
Beloved was a reminder that no past goes unpunished, no past can be outrun. Ignore it at your peril, but it might just show up on your doorstep – even if you don't deserve the pain, even if you desperately need a break. In fact, the horror of the past is closer than you think – the call is coming from inside your own house. 
No One is Coming to Save Us by Stephanie Powell Watts is published by Penguin.
If you would like to comment on this story or anything else you have seen on BBC Culture, head over to our Facebook page or message us on Twitter.
And if you liked this story, sign up for the weekly bbc.com features newsletter, called The Essential List. A handpicked selection of stories from BBC Future, Culture, Worklife and Travel, delivered to your inbox every Friday.